Since 2010, I've been hosting a completely free Q&A on my Twitter page for people to ask me any question they want.
The result is a 385-page book I'm calling "FAQ ME TOO."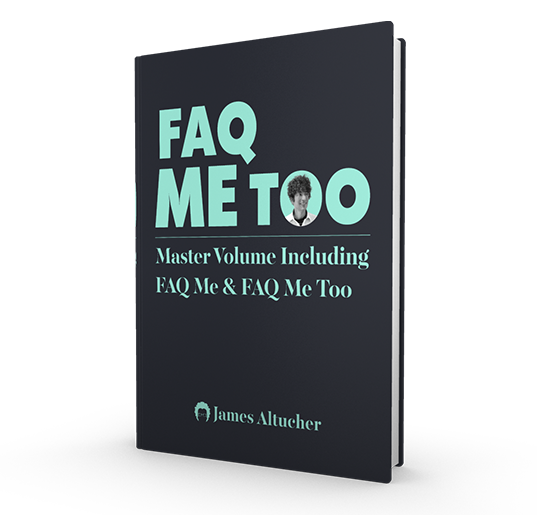 Inside, you'll discover my thoughts on a wide variety of topics ranging from how to come up with good ideas... all the way to my views on online dating or who would win in a fight: Batman or Spiderman.
And the best part about it, is that it's completely FREE.
To claim your free copy of FAQ ME TOO, simply enter your email below.
Then, in the next few minutes, check your inbox for your very own PDF copy.